What Are Activities Of Daily Living And How Do They Impact Aid And Attendance Benefits?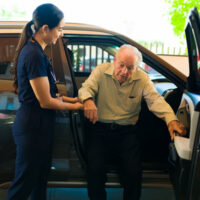 A veteran who served a minimum of 90 days of active duty during certain periods of war may be eligible for Aid and Attendance benefits. These benefits offer additional payment to a pension to help pay for long-term care services. As a tax-free benefit, certain veterans and their spouses who struggle with activities of daily living (ADLs) may be able to improve their quality of life with the extra financial compensation.
Knowing all of the benefits you are eligible for as a veteran or a spouse of a veteran can be confusing and unclear. You may not be receiving benefits that you should be because no one informed you or you did not know what was out there and available. In this situation, you might be missing out on useful and helpful support that you not only deserve but have earned.
Consulting with an attorney can be incredibly informative and advantageous for veterans to learn more about the benefits that may apply to their specific circumstances and for advice on how to get for them. The Villages, FL Aid and Attendance attorneys at Millhorn Elder Law Planning Group can talk to you about your service and what benefits you may qualify for, including Aid and Attendance.
Defining Activities of Daily Living 
Sometimes with age, it can be challenging to go about daily life independently and do the basic things you were able to do when you were younger or before you suffered certain physical bodily harm. As a result, you may require support from others and need long-term care services. Considering how costly such assistance can be, having financial supplementation to your VA pension can go a long way.
ADLs are tasks that people do every day as a matter of self-care. These can include:
Getting dressed and undressed
Traveling from place to place
Assistance getting up and down, like from chairs or out of cars
Daily hygiene like brushing teeth, combing hair, and bathing
Eating and cooking
Helping with reminders for those with memory issues and Alzheimer's
Certain veterans that qualify for Aid and Attendance benefits will have to show that they struggle with two or more established ADLs for their claim to be successful. To do this, there must be clear documentation and evidence proving the troubles a person alleges exist.
Considering a caregiver may cost as much as $30 per hour and living in a specialty facility can be thousands per month, access to such services may seem like an impossibility. But, these necessary services could be paid for through Aid and Attendance benefits, and the help realized.
Speak to a Florida Aid and Attendance Lawyer Today 
If you qualify for Aid and Attendance, your application must be approved so you can get the critical benefits you deserve. When an application is not put together the right way, a veteran who legitimately needs and should obtain the benefit could be denied.
Call Millhorn Elder Law Planning Group today to schedule a free consultation with a Florida Aid and Attendance lawyer to discuss your situation at 800-743-9732.
Source:
va.gov/pension/aid-attendance-housebound/