What are the Best Apps for Seniors?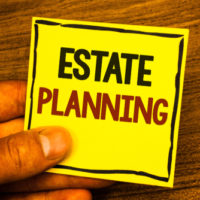 Increasingly, those over age 65 are using smartphones and iPads, just like their younger peers. According to Pew, a little over 4 in 10 seniors have smartphones, but what are the best apps for them to have?
Instead of being a distraction, apps can make life easier for seniors. Below, we list 7 of our favorite apps for those in their golden years.
EyeReader by NetSoft
The website A Place for Mom recommends this app, which works as a magnifying glass. Seniors can now read restaurant menus, movie tickets, and the phone book much easier by simply reaching for their phone. Unfortunately, this app is not free, but it will only cost $1.99.
Life 360
This is another great recommendation from A Place for Mom. With Life360, you can keep track of where everyone is in real time. The app uses GPS to track the movement of your family members' phones, which is a good proxy for where they are. Many children of senior citizens will also love this app, since you can keep close tabs on where your elderly loved one is at any given moment. If you have a loved one who wanders off, this could be a lifesaver.
Audible
If your loved one has trouble reading, then they can now listen to audio books by using the Audible app. There are nearly 200,000 titles available with Audible. Downloading the app is free (though the books aren't, unless you get audio books from the library).
Mint
Many seniors are living on fixed budgets and need to watch their pennies closely. Mint is just the right app for them. You can set a budget and then also keep track of your purchases in a convenient manner. The app will notify you when you exceed your budget, which can make living frugally easier.
Medisafe
Flexaging.com has a great recommendation for helping seniors keep track of their pill intake. This app should send a reminder to your loved one to take their pills. You can also keep track of other health measurements using Medisafe, such as glucose levels and blood pressure.
Pillboxie
This is an alternative to Medisafe. For $0.99, you can download the app to your iPhone or iPad. It will remind the user when to take their pills and also helps with organizing them.
Skype
One difficulty many seniors have is maintaining connections with family and friends, especially when those loved ones have moved far away. With Skype, you can make long-distance calls and also video conference for a very reasonable price. Get started today so that you can keep in touch and fight back social isolation.
Seasoned Elder Law Attorneys in The Villages
Growing old does not mean a life of missed appointments, loneliness, and financial stress. Instead, you take charge of your life using the latest technology.
If you or a loved one has a legal problem, the estate planning attorneys at Millhorn Elder Law Planning Group in the Villages can help. We are only a phone call away: 800-743-9732. We offer a free, confidential consultation.
Resource:
aplaceformom.com/blog/best-apps-for-seniors/