What Are The Clinical Requirements For Aid And Attendance Benefits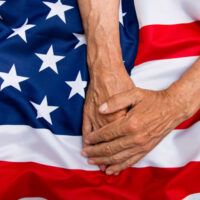 There is a reason why the United States offers specific and specialized benefits for the brave and the proud who have served the country with honor. Military members and their families that make sacrifices to protect their country are courageous, and the government should take care of them, especially when they need it the most. Aid and Attendance is a Veterans Administration pension benefit that provides an allowance to wartime veterans and their surviving spouses that meet specific requirements.
There are many situations where a benefit is owed to a veteran. Still, a veteran may not benefit from such assistance simply because they do not know their rights and that various programs exist. This is often the case regarding Aid and Attendance pension benefits. You could be entitled to this additional financial support if you are a wartime veteran. As long as you served as an active duty military member for a minimum of 90 days consecutively and during this time one or more full days was during wartime, this benefit may apply to you.
For more information about what benefits you can secure as a veteran, The Villages, Florida Aid and Attendance attorneys at Millhorn Elder Law Planning Group can meet with you, review your situation, and discuss your options and rights.
The Clinical Requirements for Aid and Attendance Pension Benefits
Compensation is something that every veteran has access to if they were injured and became disabled from an event that happened while they served. Aid and Attendance, by contrast, is not offered to all veterans. Instead, those that are already qualified to receive VA pension benefits and who meet specific criteria could obtain this extra monthly allowance. The Veterans Administration will decide which applicants meet the requirements necessary to acquire the help.
There are three basic requirement categories that a veteran must meet to qualify for Aid and Attendance. They are
The general category defines age and severity of the disability.
The financial category limits one's net worth.
The clinical category defines the type of disability suffered.
Specifically, for the clinical category, one or more of the following criteria must be present:
Have poor mobility resulting in being bedridden.
Suffer substantial and significant visual incapacity.
A mental or physical impairment requiring residence and support in a nursing home.
Necessary assistance with specific basic daily tasks like eating or bathing, for example.
As long as a surviving spouse of a veteran that qualified for Aid and Attendance has not remarried, they can also take advantage of the benefit. They must meet the same requirements to do so.
Speak to a Florida Aid and Attendance Lawyer Today
Filing for Aid and Attendance benefits is not a speedy or easy process by any means. However, knowing this, veterans can make the process go much smoother if they have experienced legal guidance on their side.
If you think you could be owed Aid and Attendance benefits, speak to an attorney that can evaluate your situation. Call The Villages, Florida Aid and Attendance lawyers at Millhorn Elder Law Planning Group today to schedule a free consultation at 800-743-9732.
Source:
va.gov/pension/aid-attendance-housebound/