What Are The Most Important Estate Planning Documents You Need In Florida?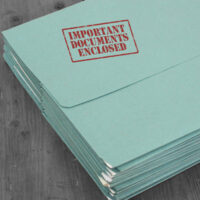 Every estate plan is dependent on a set of legal documents. Being aware of these legal documents, and the ways in which they will affect one's estate plan, makes them easier to develop and put into effect.
What Is An Estate Plan? 
Right before we can go over the most important estate planning documents everyone needs, within the state of Florida, it is important that we define what, specifically, an estate plan is.
With the above in mind, an estate plan is a series of legal documents and processes that serve to arrange the transfer of assets, from one individual to another individual or series of individuals, in the event of that individual's death.
Developing an effective estate plan is a complex matter that requires a combination of legal expertise and a deep familiarity with one's estate. For this reason, the best way to develop an estate plan is to speak with an estate planning lawyer who can assist in the process.
What Are The Most Important Estate Planning Documents You Need In Florida? 
A variety of documents are integral to the estate planning documents. Being aware of these documents, and the purpose that they serve, makes it easier to work with a lawyer and develop an effective estate plan.
A Will 
A will is a legal document that allows an individual to clarify which assets will go to which beneficiaries. Outside of this very important function, though, a will also allows an individual to:
Select the people who will care for their dependent children.
Determine how any, and all, cash assets will be distributed.
Outline what will happen to the real estate that they own.
Advance Healthcare Directive 
With an advance healthcare directive, an individual can ensure that, if they are ever incapacitated, their medical needs and, in turn, medical desires, will be satisfied.
A failure to develop an advance healthcare directive can lead to someone who is unaware of the incapacitated individual's needs making improper decisions on their behalf.
Revocable Living Trust 
A revocable living trust allows an individual to further clarify their desires, regarding the division and distribution of their assets. But, not only that, a revocable living trust allows the beneficiaries of one's estate to forfeit the probate process, which saves time and grants them the privacy that probate does not allow for.
A Letter Of Instruction/A Letter Of Intent 
A letter of instruction/intent allows an individual to clarify any other post-life desires. Some of these desires might involve funeral arrangements or what they would like to be done with their body.
When an individual passes away without a letter of instruction/intent, the people in charge of making post-life decisions may not fully understand what should be done.
Speak With A Florida Estate Planning Lawyer Today 
Developing an estate plan is not easy. Speak with a Florida estate planning lawyer at the Millhorn Elder Law Planning Group today and we will assist you in developing an estate plan that satisfies your needs and wishes.
Source: 
law.cornell.edu/wex/estate_planning
law.cornell.edu/wex/will
law.cornell.edu/wex/advance_directive
law.cornell.edu/wex/revocable_living_trust