What Is A Lady Bird Deed?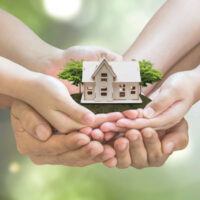 The wealth that you acquire over your lifetime, your money, real estate you own, precious jewelry, cars, and other assets that are in your name can be minimal to substantial. Every person's assets vary and when one dies all of these things are left behind. Where they go and who receives them is dependent on the presence of an estate plan or lack thereof. In Florida, the Florida Probate Code defines the guidelines for how one's wealth is distributed through the probate process.
Probate is the term used for the legal process of asset allocation. Estate planning allows individuals greater control over where their assets go by developing a customized plan to be recognized after their death. There are many different methods or approaches one can take when establishing an estate plan. Working with a talented attorney can be invaluable in these situations. Finding ways to avoid probate could be your goal when you are putting your estate plan together. Because the state of Florida recognizes what is called a Lady Bird Deed, this could be something that may be beneficial for your planning purposes.
The Villages, Florida estate planning attorneys at Millhorn Elder Law Planning Group can help you when you are looking to form an estate plan or review an existing one.
How Do Lady Bird Deeds Work?
When Lyndon B. Johnson was president of the United States, he was able to transfer real estate to his wife. The conveyance of real estate happened outside of the probate process. As such, this strategy was aptly nicknamed "Lady Bird Deed." Not every state recognizes this system of transferring real estate, but Florida does.
As an enhanced life estate deed, a lady bird deed can help you transfer property after your death to another person but still allows you to live in the property until your death. The whole process also avoids probate. Additionally, as an effective estate planning tool, a lady bird deed is also economical.
This type of deed gives a property owner more direct management of their property. Meaning, that in life, the individual can do what they want with their property. So, if they want to sell it or mortgage it or cancel the deed, you can do so without the consent of the named beneficiaries. This is different from a life estate where any of those actions would require the approval of beneficiaries. Moreover, a lady bird deed protects a grantor's eligibility for Medicaid benefits.
There are several advantages to this type of deed. But, there are also other considerations to think about with a lady bird deed that may pose disadvantages to using this estate planning technique. An experienced Villages advanced estate planning attorney at Millhorn Elder Law Planning Group can go over the benefits and drawbacks of a lady bird deed and other estate planning methods.
Speak to an Estate Planning Attorney in The Villages, Florida Today
For all of your estate planning or elder law questions, the Florida elder law planning attorneys at Millhorn Elder Law Planning Group are here to provide assistance. To schedule a free consultation with a lawyer in The Villages, Florida, please call 800-743-9732.
Source:
scholarship.law.ufl.edu/cgi/viewcontent.cgi?article=1404&context=flr