What Makes A Will In Florida Legally Binding?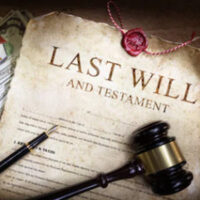 Most people understand that having some end-of-life documents in place is a critical step so that their chosen beneficiaries inherit the wealth they are entitled to. Despite this, so many Americans do not take the necessary proactive actions to put together legal and binding documentation outlining what they want to happen to their estate. In fact, according to a recent Gallup poll, less than half of the nation has a will. Only 46% of Americans have a will in place.
The Villages, Florida, is a residential community that is renowned for its beauty, fantastic recreational activities, and exceptional quality of life. As a result, residents may enjoy their lifestyle in the community so much that they are not necessarily thinking about topics like estate planning. Or, perhaps residents with a plan in place have not updated it or checked it in on it in quite a while. It is usually recommended that end-of-life documents be revisited every five years or if a significant life event happens.
If you or someone you know would like more information about estate planning in Florida, please reach out to The Villages estate planning attorneys at Millhorn Elder Law Planning Group today.
Defining What a Will Actually Is
If you put something in writing that describes how you want your assets and possessions to be distributed upon your passing, this is an excellent first step, but far from what you really need to ensure your wishes will be followed. It is necessary to do more than just put directions in writing. Making sure that the document you use is sound and legal is critical.
When thinking about estate planning, often, wills or documents that a person puts together describing what they want to happen to their assets and wealth are usually the legal means that first come to mind. True, wills are one of several estate planning tools that can be used when establishing a comprehensive plan. But what makes a will valid in the state of Florida?
For a will to be legal and valid, Florida's estate planning laws require the following:
The will must be signed by the person who creates it (the testator).
The will must have two witnesses.
The witnesses must sign simultaneously and while the testator is present.
It is typically preferred that a will is notarized so that witnesses do not have to testify in probate court. A notarized will works through the system much more smoothly than one that is not notarized. However, it is not a requirement that a will be notarized.
Without end-of-life documents in place, like a will, there is no way to be sure that your property will be managed the way that you want and go to who you like.
Speak with a Will and Trust Attorney in Florida Today
Estate planning and determining which end-of-life documents are most beneficial for your circumstances can be complicated. Let a Florida estate planning lawyer at Millhorn Elder Law Planning Group assist you. Call today to schedule a free consultation to speak with an experienced attorney at 800-743-9732.
Source:
flsenate.gov/Laws/Statutes/2020/732.502