Who Should You Give HIPAA Authorization When Estate Planning?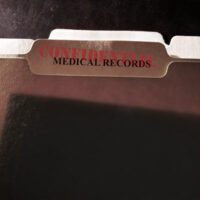 On April 14, 2003, the Health Insurance Portability and Accountability Act (HIPAA) took effect. This legislation governs rules for sharing and allowing access to individuals' protected health information. Healthcare providers, clearinghouses, insurance plans, and many other entities are now bound to HIPAA rules. Violation of HIPPA rules by those that are under its governance means financial penalties and potential criminal charges.
Certain things in life, like your personal medical history, are private and your medical care providers or others in charge of your health information do not have the right to provide this information to just anyone. It is essential that you provide HIPAA Authorization to certain individuals so that they will be able to access your personal health records. When you are estate planning and you have a Durable Power of Attorney and Health Care Power of Attorney, you should also make sure that you include HIPAA authorization. It will be important for specific trusted individuals around you to be able to access critical information related to your private health data. For more information on HIPAA Authorization and estate planning in Florida, The Villages estate planning attorneys at Millhorn Elder Law Planning Group can help.
Who Is Best to Allow HIPAA Authorization?
As a general rule, without HIPAA authorization, people or entities cannot have other people's personal medical information disclosed to them. If you want certain people to be able to have access to such information, other than yourself or a personal representative that you have, then they will need to provide HIPAA authorization.
Specifically, when it comes to estate planning, one of the things to think about is the potential that you could become disabled. In this case, you may not be able to authorize access to your medical records, and it may be likely that you have other loved ones close to you that you would allow to have and even want to be able to have your personal medical data released to them. This is why, when you are either updating your estate plan or if you are putting one together you think about who these individuals would be. Then, you can include HIPAA authorization for them to cover your bases.
Putting together a comprehensive estate plan that takes into account all details and considerations about your wealth, your health, your future, and how your loved ones will be treated is something that should be done with an experienced and knowledgeable estate planning lawyer.
Speak to an Estate Planning Lawyer in The Villages, Florida
There may come a time when other people outside of your personal representative should be able to be given authorization to see your private and personal medical data. HIPAA authorization allows you to determine who these people are and gives them this right and legal ability.
Residents of The Villages, Florida can call the Florida estate planning lawyers at Millhorn Elder Law Planning Group for more information on HIPAA authorization and other critical estate planning documents and techniques. To schedule a free consultation with an attorney at Millhorn Elder Law Planning Group, please do not hesitate to call 800-743-9732.
Source:
hhs.gov/hipaa/for-individuals/index.html