Will Florida Medicaid Recipients Lose Their Homes After Death?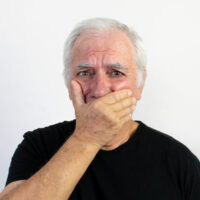 The state of Florida, like all other states in the union, offers Medicaid to qualified residents. Individuals with little wealth and assets may be eligible to receive Medicaid, a government-sponsored healthcare coverage program. According to the Centers for Medicare & Medicaid Services, there are over 70 million Americans that were receiving Medicaid coverage in 2020.
With limits on assets being a factor to receive Medicaid, it is not uncommon to wonder how owning a home affects benefits. It is easy to become overwhelmed and confused as to what your rights are with respect to how to navigate certain government programs you may be entitled to enroll in. It can also be incredibly challenging figuring out how to plan for the future in the best way to protect your valuable assets, like your home.
If you live in The Villages community, Millhorn Elder Law Planning Group has trusted Medicaid planning attorneys that can advise you with respect to Medicaid benefits you may be able to secure along with providing knowledgeable guidance on how to establish an effective estate plan that meets your objectives.
Can a Medicare Recipient Keep Their Home in Their Family After They Die?
It is true that Florida does have Medicaid payback rules that can mean the state can put a lien on a Medicaid recipient's estate when they die. However, for most people, this is not an issue. With only some exceptions, a Medicaid recipient's home is typically going to be exempt from being recovered by creditors, including the state itself.
This means that for the most part, a Medicaid recipient's Florida home can go to their heirs after death. This is true unless the following situations exist:
In your estate planning documents, you direct your home to be put up for sale and sold after your death.
You have used your home as a rental property.
Your home is considered a cooperative share.
So even though there are times when a Medicaid recipient's home may be taken by the state, most of the time this will not happen. But, having a solid estate plan in place is still advisable. Proactively looking after your heir's best interests by putting together a thorough estate plan can safeguard your property from potential creditors coming after it and claiming it upon your death.
It is possible that an irrevocable asset protection trust could be the right approach to protecting valuable assets like your home. Estate planning is not something that should be put off. Early planning can help you better deal with changing circumstances that could have an effect on how your assets are distributed. For those people who need Medicaid benefits or VA benefits advanced planning is key to ensuring your loved ones get their inheritance.
Speak to Florida Asset Protection Attorney Today
With an office in The Villages, Florida, Millhorn Elder Law Planning Group is conveniently located to assist residents of the community with effective long-term care planning services. Call Millhorn Elder Law Planning Group today to schedule a completely free consultation with a Florida estate planning attorney at 800-743-9732.
Source:
medicaid.gov/medicaid/index.html