3 Myths about Estate Planning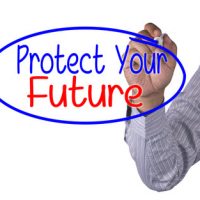 For many people, creating an estate plan is something they never think of doing. To them, it is only something that only the very wealthy have to worry about, or they believe that a simple "do it yourself" will template they find online is adequate.
In truth, almost anybody would benefit from creating a comprehensive estate plan. But they should get the legal help to create one that works for them. Please contact one of our estate planning lawyers in The Villages today for more information.
Myth #1: A Will is an Adequate Estate Plan
Admittedly, a will often serves as the cornerstone of an estate plan. With a will, a person identifies who they want to leave their property to. If they have minor children, they can use the will to also identify guardians.
Another important purpose of a will is to appoint a personal representative. This is the person who will shepherd the estate through probate, pay off any debts the deceased owed at death, and tackle any disputes involving heirs and beneficiaries.
However, a will is only the start of a comprehensive estate plan. You might find that a trust works better. You probably will also supplement an estate plan with advance directives, like a living will and powers of attorney.
Meet with an attorney to discuss your goals. At our firm, we sometimes recommend that our clients buy life insurance as part of an estate plan or change their investments. A comprehensive plan is much more than simply drafting a will.
Myth #2: You Can Create Legal Documents Yourself
There are certainly online programs that can walk you through a will, advance directive, or simple trust. But these programs cannot substitute for a lawyer's help.
We can often anticipate what problems will arise and devise strategies for dealing with them. For example, you might suspect that a child will challenge your will. We can create a trust that is harder to challenge, or leave this child some assets in your will, which will serve as a disincentive to challenging it. A computer program cannot do any of this.
Myth #3: Only the Wealthy Need an Estate Plan
Certainly, the more assets a person has, the more pressing it is that they create an estate plan. Also, the tools they use might differ. For example, we might create different trusts to reduce the tax burden on those inheriting the estate.
However, all people need an estate plan for reasons stated above. Anyone can become incapacitated, so they need a living will and/or a designation of health care surrogate. Also, a person might have accumulated more assets than they imagine. Digital assets and intellectual property can have considerable value, and a person needs to leave them to someone.
These are only 3 of the most common myths. We will gladly discuss how an estate plan can provide peace of mind going forward if you contact us. Millhorn Elder Law Planning Group has helped countless people in the Villages prepare for the future. Let us help you, too, by calling 800-743-9732. We offer complimentary consultations.
Resource:
floridabar.org/public/consumer/consumer003/
https://www.millhorn.com/how-to-pass-your-home-on-considerations-for-women-homeowners/