Can Being The Executor Of One's Estate Mean Potential Legal Trouble?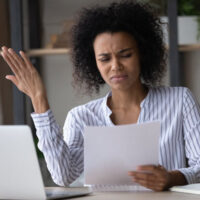 When it comes to money and wealth issues, people can become quite unpredictable with their behavior, especially if they believe they are being wronged or mistreated. Money can change many things, including making loving relationships pretty contentious ones. This is especially true in the emotional aftermath of a death.
If you have been asked to be an executor of an estate by another beloved party, you may feel quite privileged to have your loved one have such high regard for you to want you to be placed in that role. However, being an executor of an estate is not an easy undertaking. Much work, time, and responsibility come with the position. Whether you accept serving in such a capacity is always your choice, but you should not take your decision lightly. There is much to think about if you were asked to be the executor of another's estate.
How Could Executors Face Legal Suits In Estate Administration?
It is not a guarantee that you will face a legal suit as an executor of an estate, but it is also not a certainty that you will not either. Even if you are doing your due diligence in your appointment as an executor of an estate, the relationship between the beneficiaries can be tense. And their conflict can become your legal burden.
If beneficiaries believe that you were not carrying out your responsibilities properly, you could be liable for legal suits. Even if a dispute one beneficiary has was not of your doing, you could still have to face the resulting lawsuit.
For example, your responsibility as an executor is to account for all of the estate's assets. And, if you are missing any, beneficiaries may hold you legally responsible for those losses. One beneficiary could be the responsible party for taking liberties and taking property, but still, you could be the one who is facing a lawsuit for it.
Another instance where you may face legal challenges as an executor will be if you make missteps in your decision-making. Being an executor means that there will be many determinations you will face, and making the right calls that are sound is essential. Beneficiaries harmed as a result of your decisions concerning the estate could take this reality poorly. They may hold you accountable.
In addition to these matters, an executor must follow the rules and guidelines with deadlines that must be met. When this does not happen accordingly, an executor can face the fallout.
Speak to a Florida Estate Planning Attorney Today
To know you are trusted enough to take on the role of an executor is a compliment to your sensibilities, ethics, and capabilities. Though, this is a very serious decision and one that requires sincere contemplation. Where families have a high level of contention, this could potentially pose a future legal problem for you. However, if you decide to move forward, you can secure help by working with an attorney.
The Villages, Florida, estate planning attorneys at Millhorn Elder Law Planning Group offer assistance with estate planning, trust administration, and more. Call today to schedule a free consultation at 800-743-9732.
Source:
ptsd.va.gov/understand/related/related_grief_reactions.asp