Cheaper Prescription Drugs Are on the Way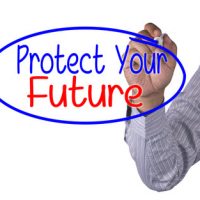 It's long been known that people in other countries can get prescription drugs for much cheaper than Americans end up paying. In particular, many people hop over the border to Mexico or Canada to get their drugs for a fraction of the price that they would otherwise pay for in a Florida pharmacy.
Politico reports that Governor DeSantis has recently signed off on a bill that establishes a prescription drug import program for Florida. This bill promises to make much cheaper drugs available to seniors in The Villages and elsewhere.
Program Still Needs Federal Approval
In the U.S., primary responsibility for regulating prescription drugs falls to the federal government, which has the power to block the importation of any drugs from other countries. For this reason, Florida's importation program needs federal approval before it can get off the ground.
Governor DeSantis has promised that he will be working closely with President Trump to get the program up and running. However, industry opposition was fierce in Florida's legislature and will likely continue to be fierce at the federal level. With President Trump up for re-election in 2020, he might not want his administration to make any move that angers the powerful pharmaceutical lobby.
How the Program Would Work
Florida aims to create two programs, according to the Orlando Sentinel. One program would be established to import drugs for government programs, such as county health departments and Medicaid. A second program would be established to import drugs for the larger population. Consumers would then get their drugs from pharmacies and wholesale distributors. Different government agencies would be responsible for overseeing each program.
Other states have also passed drug importation programs. Colorado, for example, recently passed a law creating an importation program. The state will create a list of expensive drugs that are much cheaper in Canada. The state would then buy the medicines and sell them to consumers through participating pharmacies. Vermont also passed a law in 2018 but has yet to take steps to set up its program.
Is Safety a Concern?
One argument against importation programs is that the drugs purchased would not be safe. In fact, this is one of the primary arguments advanced by the pharmaceutical lobby when the bill was before the Florida legislature.
This argument might hold water if the drugs were imported from India or some other country with questionable safety oversight. However, drugs that are safe for Canadians to purchase certainly should be safe for people in the United States to take. Canada, after all, has health outcomes that surpass the United States and has powerful safety regulatory bodies that set safety standards for prescription drugs.
Ultimately, the U.S. consumer pays higher prices because our government allows pharmaceutical companies to charge these prices. Other countries, such as Canada, cap prescription drug prices. If the industry is truly worried about the safety of U.S. consumers, then perhaps they will agree to let our government cap the cost of these drugs?
Millhorn Elder Law Planning Group Represents Our Community
If you have an elder law legal issue, contact the estate planning attorneys at the Millhorn Elder Law Planning Group today. We offer a free consultation to people in The Villages, which you can schedule by calling 800-743-9732.
Resources:
orlandosentinel.com/politics/os-ne-florida-drug-imports-canada-20190611-wepk6hgzwzc2pilhocbt6c35s4-story.html
politico.com/states/florida/story/2019/06/11/talks-turn-to-trump-administration-as-desantis-signs-canadian-drug-import-bill-1054689