Dementia Diagnosis? Contact an Elder Law Attorney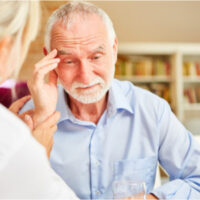 Receiving a dementia diagnosis can be devastating. According to the Alzheimer's Association, nearly 6 million people in the United States live with dementia. Some people are at the end of their lives, though hundreds of thousands of people receive a diagnosis before age 65.
If you've been diagnosed with dementia, it is vital that you and your loved ones take swift legal action. The sooner you get started, the better you can put plans in place that will provide you with peace of mind and dignity in your remaining years. Contact an elder law attorney in The Villages for more information.
Understanding Capacity
Capacity is a legal concept that basically means a person has the presence of mind to make legal decisions for themselves. It includes how alert you are, as well as your ability to process information and think critically.
Immediately following a dementia diagnosis, some people still have the capacity to create an estate plan and other legal documents. Of course, some do not. But dementia is a progressive disease, and the longer you wait, the more likely it is that you will soon lose capacity. As elder law attorneys, we evaluate each client's capacity before helping them with legal issues. We can discuss with you whether we think you have capacity to draft the necessary legal documents.
Protecting or Creating an Estate Plan
Someone with a dementia diagnosis should have an estate plan put into place if they have the capacity to do so. If you already have a plan, we can discuss ways to strengthen it so that is harder to challenge. Many people are worried that family members will try to take advantage of them now that they have a dementia diagnosis, and we can protect against that.
We also should review legal directives, such as a living will and a designation of health care surrogate. You might find upon diagnosis that the person you named as your surrogate is completely unprepared for what is coming ahead. If so, naming a different surrogate makes sense.
Deciding on Long Term Care
Many people suffering from dementia receive care in their homes, at least initially. However, at some point, moving into a nursing home or long-term care facility becomes unavoidable.
Now is the time to determine the care you receive. An elder law attorney can discuss options with you and help with the search for an appropriate facility. We can also help you assemble all necessary documentation for when it comes time to apply for admission.
Our lawyers will also discuss how to pay for care. Dementia care is expensive. Some people with the disease live for years even though they cannot recognize anyone or take care of themselves. Without proper planning, a person could spend all their hard-earned assets on the nursing home that charges close to $100,000 a year. We can discuss how to qualify for government assistance and protect your assets at the same time.
Contact Us Today to Learn More
This is a difficult time for all involved. Nevertheless, with our help, you can face the challenges ahead with dignity. Please contact the estate planning attorneys in the Village at the Millhorn Elder Law Planning Group today to schedule your free consultation.
Resource:
alz.org/alzheimers-dementia/facts-figures
https://www.millhorn.com/revocable-versus-irrevocable-trust-which-is-right-for-you/