Doctor Allegedly Swindles Patient Out of His Home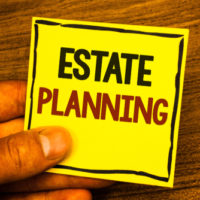 At Millhorn Elder Law Planning Group, we spend a lot of time warning our clients of different scams, some involving health care and other involving impersonation over the internet. Unfortunately, scammers are not always anonymous people operating out of a basement in some foreign country. Instead, they might be trusted professionals who have excellent reputations in their local communities.
A recent story by NBC Miami should cause seniors and the people who care for them to always be on the lookout for swindles. The story involves a doctor who allegedly took advantage of a vulnerable client financially. If you have any type of legal issue or a question, please contact our law firm. We would be happy to advise you.
Trusted Doctor
According to NBC Miami, the extortion involved an 86-year-old man who signed co-ownership of his home over to his doctor in South Florida. The man, Lazaro Riesgo, was a widower whose children had predeceased him. Odalys Pilar Frontela had served as the man's doctor for years and became the new co-owner of his house.
The man had owned his home for 40 years and was surprised when one day his doctor told him that she was the co-owner. She also requested that Mr. Riesgo start paying her rent if he wanted to continue living there.
After getting her name on the deed, Dr. Frontela then turned the home into an assisted living facility even though she did not have the proper license. Astoundingly, seven people were living at the home by the time police intervened.
Once notified, the police arrested the doctor. They have also moved the seven elderly residents out of the home to different hospitals. The doctor's attorney maintains his client's innocence, stating that the police story is untrue. Instead, Frontela's lawyer claims that Riesgo and Frontela had an agreement to let elderly people stay at the home when they became critically ill.
Watching Over a Loved One
Doctors are not the only people who could potentially run a scam on an elderly client. The aged are vulnerable, especially when they do not have a spouse or any children who can watch over them.
Other scams might be more subtle than the one described above. For example, any professional selling services or goods to an elderly person who doesn't need them could be exploiting the senior. A dentist who tries to sell expensive dental work to someone without many years to live is behaving in an exploitative manner. Other professionals, such as accountants or lawyers, could try to gain possession or title to pieces of property for no valid reason.
If you are suspicious, you should contact the estate planning attorneys at the Millhorn Elder Law Planning Group. We are an experienced law firm in The Villages that handles all kinds of legal issues. Our reputation precedes us for providing solid, ethical advice to our clients. We will do everything we can to protect you or a loved one from a scam.
Please contact us today. You can call 800-743-9732 or send us a message to schedule a free, confidential consultation.
Resource:
nbcmiami.com/news/local/South-Florida-Doctor-Accused-of-Extorting-Elderly-Patient-557941871.html
https://www.millhorn.com/can-seniors-use-ridesharing-services/