Can Seniors Use Ridesharing Services?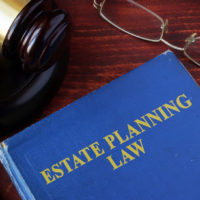 Ridesharing companies like Uber and Lyft have revolutionized transportation. Instead of having to stand at the curb and hold your hand up for a taxi, people can use an app to request an Uber or Lyft right to their door. Ridesharing services are also cheaper than traditional taxi cabs and with a comparative level of service.
But are ridesharing services safe for seniors? And it is convenient for seniors who don't have a smartphone? Below, we provide tips for using Uber and other ridesharing services in your silver years.
How to Use Uber without a Smartphone
Most consumers use the Uber app. But seniors are the least likely to have smartphones, so how can users get a ride? There are a couple options:
You can use GoGoGrandparent as an intermediary. Seniors can contact them by calling on their phone, 1-855-464-6872. GoGoGrandparent will then request the ride for you.
You can request a ride online using the desktop version of the app. You can get there by visiting m.uber.com and creating an account. A senior might need help if he or she is not comfortable using computers. A user can request a ride by filling out the pickup location and the destination. The user can also request a fare quote.
Of course, it's never too late to learn technology, and many seniors can transition to a smartphone with some assistance from their families. They can then access the Uber or Lyft apps on their own without any help.
Uber and Wheelchair Access
If your loved one is bound to a wheelchair, then Uber might not be a great choice. It currently has wheelchair accessibility through its WAV program. However, WAV is only available in a few cities. As of early 2019, none were in Florida.
If your loved one uses a folding wheelchair, then he or she can use any Uber because the wheelchair will go in the trunk. The Uber driver should help the senior in and out of the vehicle.
What You Will Need for Your Ride
You will need a credit card to pay for the ride. Uber, for example, has been designed to be a cashless experience, so a senior cannot use cash.
Seniors might also need help unbuckling their seat belt. A product like UnBuckleMe can reduce the amount of pressure needed to unbuckle a belt.
Safety
Safety incidents involving Uber and Lyft make the news regularly, and members of the public can get a distorted view of whether ridesharing is safe. Seniors who are worried about their safety should take appropriate precautions.
In particular, tell someone where you are going and call them or send a text when you arrive at your destination. If they do not hear from you, then they know something might have happened. This is a good habit for seniors to get into even if they are not using ridesharing services.
Elder Law Attorneys in The Villages in Florida
Seniors have unique legal needs that call for specialized advice. At Millhorn Elder Law Planning Group, we have helped thousands of seniors in The Villages with their legal needs. If you have a question, please call our estate planning attorneys at 800-743-9732 to schedule a free consultation.
Resource:
uber.com/us/en/ride/uberwav/
https://www.millhorn.com/what-are-the-best-apps-for-seniors/