Elder Abuse Statistics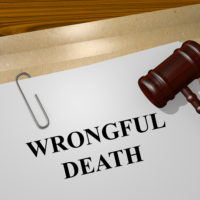 Elder abuse can take many forms: physical, emotional, financial, and sexual. It is also far more common than people expect. This February, let's commit to reducing elder abuse. In this article, we present some statistics that you should be aware of.
Up to 5 Million Seniors Have Been Abused
About 10% of seniors aged 60 and over have experienced some form of elder abuse. This works out to roughly 5 million abuse survivors among us. Unfortunately, many seniors suffer in silence and do not tell anyone of their abuse, whether out of embarrassment or fear that their abuser will retaliate.
Few Instances of Abuse are Reported
According to one study, only 7% of all abuse is ever reported to the authorities. This works out to only 1 in 14 instances of abuse being reported, leaving a staggering 13 out of 14 cases unreported.
If you suspect abuse, then follow up with your loved one. In a private moment, ask them if they have anything they want to tell you. You can also report suspected abuse to the management of the nursing home or other long-term care facility, as well as to the state's Department of Elder Affairs.
Most Abusers are Family Members
It is a sad reality that those closest to us end up committing the majority of abuse. In all, about 6 out of 10 of those who abuse or neglect a person are family members. About two thirds are children or spouses.
When a close family member is abusing a senior, then the victim is probably less likely to report it. Many adult children will end up siding with their siblings or their parent and disbelieve that the abuse is happening.
There are Well Known Risk Factors for Elder Abuse
Anyone could be an abuser—young, old, male, female, etc. But there are some common risk factors that the Centers for Disease Control and Prevention (CDC) have identified, including:
Heavy alcohol intake
Significant dependence on the person being abused, such as financial dependence
Depression
Lack of training for how to take care of an elder
High stress
Inability to cope or handle stress
 Elder Financial Abuse Causes Major Economic Losses
According to conservative estimates, elder financial abuse and fraud ends up costing seniors anywhere from $2.9 billion to $36.5 billion. Non-financial abuse also imposes considerable costs, as abused seniors are more likely to need medical care to treat their injuries. Even minor abuse cause a dramatic increase in the risk of death on the senior.
Abuse is Common in Nursing Homes
Based on information collected by Long-Term Care Ombudsman programs, there were 20,0000 complaints of neglect, abuse, and exploitation in nursing homes and other assisted living facilities. Physical abuse was the most common.
Commit to Eradicating Elder Care Abuse
In addition to reporting suspected abuse, our readers can investigate all legal remedies, such as bringing a lawsuit against a nursing home.
At Millhorn Elder Law Planning Group, our team has helped many seniors who are the victims of abuse and neglect. Please reach out to us as soon as possible to discuss your options. You can schedule a free confidential consultation with one of our attorneys by calling 800-743-9732 or sending us an online message.
Resources:
ncoa.org/public-policy-action/elder-justice/elder-abuse-facts/
cdc.gov/violenceprevention/pdf/em-factsheet-a.pdf
elderaffairs.state.fl.us/doea/report_abuse.php