Estate Planning & the Coronavirus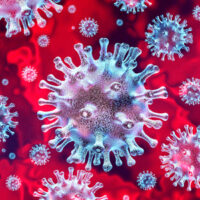 A new coronavirus has caused a global pandemic, and thousands of Americans have already been infected. This virus is a clear threat to The Villages, which has one of the oldest populations in Florida. Now is the time for those without an estate plan to meet with a qualified attorney to discuss their options.
What is the Coronavirus?
This particular virus, COVID-19, emerged in China at the tail end of 2019. It has spread to South Korea, Europe, and now the United States. There are many coronaviruses, and you might have already had one. However, this particular virus has received attention because of how fast it spreads and the health problems it causes.
Why is the Virus a Threat to the Villages?
The virus is definitely more dangerous than the seasonal flu, and it hits senior citizens especially hard. For one thing there is no vaccine, whereas there are vaccines for the seasonal flu. For another, a larger percentage of people have ended up in the intensive care unit with pneumonia after contracting COVID-19, and many have died.
Given the advanced age of those of us in The Villages, we can expect many people to become sick. Of course, we are not being alarmist. Even the numbers out of Italy show that about 80% of people 80 and older survive an infection with COVID-19. For those ageg 70-79, the number who survive is close to 90%. This is not an "end of times" scenario, and we don't want to give the impression that it is. Nevertheless, this is a serious public health crisis.
How Is the Government Responding?
The President has stopped flights from Europe, where the infection is becoming more widespread. There are also vaccines in development, as well as antiviral treatments undergoing study.
However, the government is mostly encouraging people to stay at home to prevent the transmission of the virus. One study from a cruise ship found that about 50% of those infected had no symptoms, which means they could be carriers without even knowing it.
How Does an Estate Plan Help?
An estate plan does more than simply decide who will inherit your assets if you die—though that is a huge part of it. Without a will or trust, you have no control over who inherits your assets.
As part of an estate plan, we can also help you name a surrogate for health decisions. This person is empowered to make medical decisions for you in the event you become incapacitated. It is an important document, and it requires some thought as to who an effective surrogate would be.
A proper estate plan provides peace of mind, today and going forward. Now is as good a time as any to begin the process.
Give Us a Call
To combat the virus, the government is encouraging people to engage in "social distancing." At Millhorn Elder Law Planning Group, we understand many people might not want to go out and meet with an estate planning lawyer. If preferable, you can call us at 800-743-9732 or contact us online. We can perform much of our initial work virtually or over the phone, as well.
Resource:
epicentro.iss.it/coronavirus/bollettino/covid-19-infografica_eng.pdf
slate.com/technology/2020/03/coronavirus-mortality-rate-lower-than-we-think.html
https://www.millhorn.com/how-to-pass-your-home-on-considerations-for-women-homeowners/