Frequently Asked Questions About Special Needs Trusts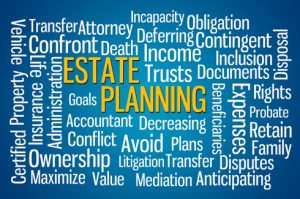 Special needs trusts are an important estate planning tool for people who have disabled relatives or other loved ones. However, people often have many questions about these trusts. Indeed, it is important to remember that every person's situation is unique, and to get the most accurate answers for your situation you should talk to a skilled estate planning attorney.
What is a Special Needs Trust?
A special needs trust, also called a supplemental needs trust, is a trust created for the benefit of a disabled person by someone else. The main benefit of a special needs trust is that if it is done correctly it shields assets from being counted for the purpose of being eligible for government benefits like SSI or Medicaid. However, the catch is that the money in the supplemental needs trust can only be used for certain things.
What Can the Money is a Special Needs Trust be Spent On?
The assets in a special needs trust cannot pay for food and shelter, but they can be spent on almost anything else needed to care for the person with disabilities. For example, the money from this trust can be used for out-of-pocket medical expenses, making homes accessible, personal care attendants, education, vacations, and almost anything that will not be counted as a countable asset for government benefits. To be sure, you cannot buy stocks with the money because those would end up being counted by the government and defeat the purpose of the special needs trust.
What Are the Benefits of a Special Needs Trust?
Special needs trusts are a great way to provide for a disabled beneficiary without sacrificing important eligibility for government programs. Even if you have the money to pay for services outright, things may change and you also probably do not want to pay for anything you do not have to. Also, with a special needs trust there is a trustee involved who can make sure that the assets are managed well and the money is spent wisely.
How is a Special Needs Trust Created?
Theoretically, you do not need a lawyer to create a special needs trust. However, a mistake in drafting can make the special needs trust countable and therefore defeat the purpose of the trust. It is highly recommended that you have an attorney who focuses on estate planning draft your special needs trust.
Let Us Help You Today
If you have a child, grandchild, or other relative who is disabled and you want to provide for them in your estate plan, a special needs trust may be just what you are looking for. However, you will need to talk to a knowledgeable estate planning attorney to make sure that a special needs trust is right for your particular situation and to help with planning the rest of your estate. Our experienced estate planning attorneys at Millhorn Elder Law Planning Group in The Villages, Florida, will help you plan your estate whether you decide to use a special needs trust or not.
Resource:
americanbar.org/newsletter/publications/law_trends_news_practice_area_e_newsletter_home/0501_estate_financialplanning.html