How an Attorney Can Help a Personal Representative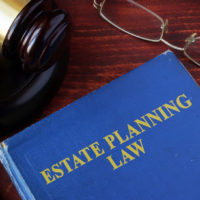 Serving as a personal representative is often much harder than people expect. Named in a will, the personal representative is tasked with collecting all estate assets, safekeeping them, and paying off creditor claims made against the estate. At the end of the process, the personal representative distributes assets to the named beneficiaries.
Under Fla. Prob. R. 5.030(a), every estate should be represented by an attorney. There are exceptions, such as when the personal representative is the only interested person, but most estates will need to hire a probate attorney. Below, our lawyer in The Villages identifies some of the situations where we help clients probate estates.
Dealing with Creditor Claims
Although a person may have died, their estate can still be sued. This often happens in the context of a creditor claim. If the deceased owed money, then the creditor should make a claim within 90 days. If they are late, then the claim is barred.
Sometimes it isn't obvious whether a claim is valid or not. A personal representative has the responsibility for accepting or rejecting claims. Once a claim is rejected, however, the creditor can file a lawsuit and seek to prove their case.
Few representatives are prepared to defend the estate in a lawsuit. An attorney understands the relevant law and can help determine whether a claim is valid and fight if off in court, if necessary.
Safekeeping Property
Some assets are easy to keep safe, but others could be more complicated. An attorney can help in various ways:
Purchase appropriate insurance to protect assets in the event of accidental damage
Protect the value of investments
Pay mortgage and/or property tax bills on real estate so that the property is not foreclosed on
A probate attorney can problem-solve when it comes to protecting the value of assets. This way, the value of the estate is maximized for beneficiaries.
Defending the Will
Will contests are surprisingly common. One study found that up to 3% of all wills are contested in the United States, so there is a meaningful risk that someone will challenge the will. Various grounds include undue influence, incapacity, fraud, or duress. If a will is invalidated, a prior valid will goes into effect or, if there is no prior will, then the estate passes according to Florida's intestacy laws.
Defending a will is a serious undertaking. It is difficult to reconstruct the circumstances under which the will was formed. An attorney can take over a defense and interview witnesses, review documents, and speak to medical professionals, if necessary.
Selling Estate Assets
One tough legal issue involves paying valid claims when there isn't enough cash in the estate. For example, if the decedent passed with $20,000 and there are $10,000 worth of claims, then the representative can use the cash to pay the claims.
But what happens if there is not enough cash? Chances are, the personal representative must sell assets—assets which some beneficiaries were expecting to receive. In these situations, a personal representative is put in a tough spot because they can anger someone, and the representative has a fiduciary duty to treat everyone fairly.
If you are probating an estate, contact the estate planning attorneys at the Millhorn Elder Law Planning Group today. We offer free consultations to those who call 800-743-9732.
Resource:
scholars.law.unlv.edu/cgi/viewcontent.cgi?article=1525&context=nlj
https://www.millhorn.com/recently-moved-to-the-villages-have-an-attorney-review-your-estate-plan/