Recently Moved to The Villages? Have an Attorney Review Your Estate Plan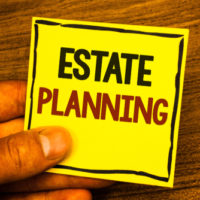 Every year, thousands of people move to The Villages, and we don't blame them. Our community has something for almost anyone, including an exciting social scene. If you have recently moved, welcome!
However, as established elder law attorneys in the area, we also want to encourage recent arrivals to meet with an attorney to review their estate plan. In most cases, Florida courts apply Florida law to all sorts of legal disputes, including those involving estates. You want to make sure that your estate plan is updated and can withstand scrutiny. Below, we offer 4 reasons why you should schedule your appointment now.
You Might Have Acquired Property in Florida
One reason to take a fresh look at your estate plan is that you probably acquired some property by moving to Florida. If you sold your old home and bought a new one in The Villages, you'll need your will to reflect that. If you don't leave your new home to someone, then it will become part of your residual estate. This means the beneficiaries for your residuary will inherit the home, not the person who you identified in your will as inheriting your old home. This reason alone warrants a trip to the lawyer's office.
At our firm, we can update your will. You can also make other additions. If a lot of time has passed since you wrote it, you might have remarried, had more children, or bought other property in addition to real estate. You will want a will that reflects your current situation.
You Can Create a Self-Proving Will
Fla. Stat. § 732.503 states that a will is self-proving if the testator signs an affidavit before a notary public and two witnesses. There are many benefits of having a self-proved will, but the primary one is time. With a self-proved will, you won't need to call witnesses to convince the judge that the will is genuine. Many wills created outside Florida were not created with an adequate affidavit as provided under Florida law.
You Should Update Advance Directives
Advance directives like powers of attorney or living wills are essential parts of any estate plan. They must be drafted according to our law.
For example, Florida's laws on powers of attorney (POA) require that the duties be very specific. Some POAs drafted in other states include generic "catch all" provisions that might not withstand scrutiny under Florida law. Now is the time to update all your advance directive so they are rock solid.
You Need a Personal Representative Eligible Under Florida Law
Florida law limits who can serve as the personal representative of an estate. According to Fla. Stat. § 733.304, the personal representative must be domiciled in Florida, with exceptions for spouses and relatives. If you choose a company or bank to serve, then it must be authorized to do business in Florida.
Some wills name someone who will not qualify under Florida law. Let an attorney review and update your will, if necessary.
Schedule Your Consultation
Millhorn Elder Law Planning Group is the premier estate planning firm in The Villages. Call us today, 800-743-9732, to schedule your free consultation.