How Long Does It Take To Get Aid And Attendance Benefits?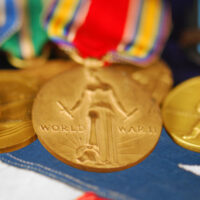 As we age, doing daily tasks and going about normal life can be much more challenging. If assistance is necessary to help one get through each day, this does come with a price tag. Depending how much assistance one needs can relate to how much the cost will be. Those that have served their country with honor may be able to obtain certain benefits from the VA that can make a big difference financially.
You could qualify for the Aid and Attendance pension program which provides a monthly allowance or amount of money that can benefit wartime veterans and their spouses. You may be able to secure the benefit and not even know it. This is because even though you may be a qualified wartime veteran or an eligible surviving spouse and you speak to your local Veteran Affairs office it is not always guaranteed that they will tell you about this important information and explain how it can be advantageous for your situation.
If you are a wartime veteran or a surviving spouse of a wartime veteran it is important to know about this program. The Villages, Florida Aid and Attendance attorneys at Millhorn Elder Law Planning Group can advise you on your options with regard to VA benefits you may be able to secure including Aid and Attendance.
How Quickly Aid and Attendance Benefits are Dispensed
There may be certain tasks that you struggle with completing or simply cannot try because they are  impossible for you even to attempt. Whether you are having difficulties with basic daily tasks such as getting yourself dressed and undressed, cooking and eating, or transportation from place to place, or you require living in an assisted living facility or need someone for homecare, Aid and Attendance benefits can help with all of these issues and more.
Despite the need and entitlement that some vets have for Aid and Attendance benefits, finally obtaining the monthly pension can take some time. In fact, getting this benefit is well known for being a process that is incredibly long. For some applicants, the entire process may take many months before a decision is made and benefits begin to become a reality. Other applicants may have to wait over a year.
The good news is, that even though it is a prolonged process, benefits are retroactive all the way back to the month after you submitted your application when an approval happens. Though, working with an experienced attorney that understands the process and what it takes to get approval can make things go a bit faster. This is why if you are a wartime veteran that is in need of some daily support or you are a surviving spouse that needs help, you meet with an attorney that can not only advise you of your options but also work to get those benefits for you.
Speak to a Florida Aid and Attendance Lawyer Today
Millions of veterans throughout the United States do qualify to receive some type of benefit from the VA, and Aid and Attendance could be one. It is important to know your rights as a veteran and what programs the government has provided to help you after you bravely served your country so you can take full advantage of them. For more information about VA benefits and Aid and Attendance pay, please call the Florida long-term care planning attorneys at Millhorn Elder Planning Law today to schedule a free consultation at 800-743-9732.
Source:
va.gov/pension/aid-attendance-housebound/