How the Stimulus Benefits Seniors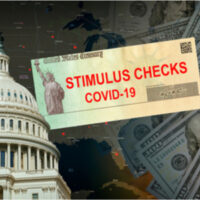 President Trump has signed the $900 billion stimulus package passed by Congress, and there is plenty in the bill that will affect seniors in The Villages. Morningstar has identified some of the most important provisions that will impact our community.
Stimulus Checks
As with the first stimulus passed back in April, many members of our community should receive relief checks. The checks are smaller this time—only $600 per person, unlike the $1,200 per person in April. If the IRS has your banking information on file, the funds should be electronically deposited.
Remember, you are eligible based on income, so a single person can make less than $75,000 and receive the full $600. Married couples who file jointly can have incomes up to $150,000. You are still eligible even if you receive Social Security, Veteran's benefits, or Supplemental Security Income (SSI).
Protections for Social Security from Creditors
If you owe a creditor money, they can sue and try to empty your bank accounts to collect. However, the new bill contains a provision that protects Social Security benefits from private creditors. This is an important provision we are happy to see included in the new bill. It should provide peace of mind to those on limited incomes. However, it will not protect you if the government is suing you.
Vaccine Distribution
The novel coronavirus continues to claim the lives of hundreds of Floridians each week. The new stimulus bill includes more than $8 billion to fund distribution of the recently-approved vaccines. The bill also contains $20 billion to procure enough vaccines so that anyone who wants one can get it for free. The risk of dying from COVID-19 complications increases with age, so members of our community should seek out the vaccine at the earliest opportunity.
Extended Medicaid & Medicare Programs
Congress also extended a couple government health programs that have grown in importance:
The Money Follows the Person program. This program gives grants to states to fund at-home or community care. Florida does not participate, but your loved ones in other states might benefit.
Spousal Impoverishment Protection. When a person needs Medicaid assistance, they can lose important assets, which harms a spouse who does not need to enroll. This program helps spouses perverse some of their assets even if their spouse needs to enroll for the government program.
Beneficiary Enrollment Notification and Eligibility. Congress has made enrollment in Medicare easier, which is important so that enrollees can avoid late fees.
Repayment of Deferred Payroll Taxes
To boost the economy, President Trump allowed employees to defer payroll taxes for 2020. Of course, they must pay them back, since Social Security is essentially funded by this tax. President Trump's August executive order required that workers pay back the tax between January 21, 20201 and April 21, 2021.
However, the new stimulus bill extends the deadline to December 21, 2021, so workers get an additional eight months to finally catch up.
Happy New Year from Millhorn Elder Law Planning Group
Our estate planning lawyers at Millhorn Elder Law Planning Group continue to serve The Villages with all their elder law needs. Contact us today to schedule your free consultation.
Resource:
cnbc.com/2020/12/21/covid-relief-bill-includes-about-8-billion-for-vaccine-distribution.html
morningstar.com/news/marketwatch/20201228156/what-the-latest-stimulus-package-means-for-senior-citizens
https://www.millhorn.com/covid-vaccine-does-not-mean-seniors-are-out-of-the-woods/