Many Nursing Homes Still Lack Generators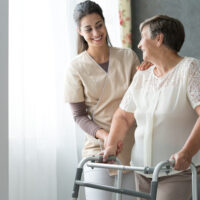 Hurricane Irma revealed a weakness in nursing homes and critical care facilities. In particular, they lacked any alternate power source, such as a generator. As a result, a dozen residents died from heat-related reasons in a Hollywood, Florida nursing home when Irma struck.
Our legislature responded by passing a law that required nursing homes to have generators that would provide electricity during and after a storm for up to 4 days. However, a Contact 5 investigation has revealed that many nursing homes have not complied with the regulations. Their report is highly disturbing, and seniors and their loved ones must take action to protect their safety.
Widespread Lack of Compliance
Nursing homes that do not have the required generators are supposed to be fined up to $1,000 a day. This seems appropriate and should induce a facility to comply with the law. However, Contact 5 found some alarming statistics:
50 nursing homes and 70 assisted living facilities in a five-county area did not have permanent generators installed
In all, over 1,100 facilities in the entire state have not installed generators
Very few facilities ever paid fines for lack of compliance
Some facilities avoided paying fines by claiming economic hardship
The state approved many extensions, which completely undercuts the ability of the law to jog nursing homes to comply with it
Some nursing homes or other facilities have received up to 3 extensions
The WPTV website has a map of facilities that are still not in compliance with the law. We hope the state will begin cracking down on those facilities that are dragging their heels.
Protecting Loved Ones
If you are shopping for a nursing home, then you should definitely inquire about whether the facility has installed permanent generators. Hurricanes and other storms regularly batter Florida, so it is better to be safe than sorry.
Also ask whether the generators are connected to the air conditioning units in each resident's room. This was a problem during Hurricane Irma. Some facilities had a generator, but staff unplugged the individual room air conditioning units because of fear that they would overload the system. Ideally, the nursing home should have central air that will be powered by the generators, thus making cool air available to all residents. If there are individual window units, ask whether the generator is sufficient to power those during a storm.
Be careful of some nursing homes that claim they will rent generators ahead of a storm. This is a tactic some facilities use to justify not having complied with the law. You have no way of knowing whether they will follow through. They also can't know for sure whether their facility will lose power, since storms can take surprising turns on their way to landfall.
Elder Law Attorneys You Can Trust
Placing a loved one in a nursing home or other facility is often a difficult decision. You want the home they are in to be safe, especially after a storm.
If you have a legal issue with a nursing home, contact an estate planning attorney at Millhorn Elder Law Planning Group today. One of our elder law attorneys in The Villages will be happy to discuss your options. Call 800-743-9732.
Resource:
wptv.com/news/local-news/investigations/south-florida-elder-care-facilities-still-without-backup-power-two-years-after-law-passed