New Bill Proposed to Protect Seniors from COVID-19 Scams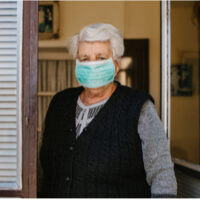 According to Fox News, Senators Jerry Moran and Amy Klobuchar have introduced a bipartisan bill to protect seniors from scams during the COVID-19 pandemic. The bill is titled "The Protecting Seniors from Emergency Scams Act."
The bill has modest ambitions. It will direct the Federal Trade Commission (FTC) to add new information to its website for contacting adult protective services and law enforcement. The FTC would work with the media to ensure widespread dissemination of information on the latest scams. According to Klobuchar's office, the legislation is supported by many prominent organizations, such as AARP, the National Adult Protective Services Association, and the American Society on Aging.
Scams Are a Serious Problem
As Senator Moran noted, seniors lose billions each year due to scams. Fraudulent schemes also seem to be on the rise. According to CNBC, over 52,000 Americans have already filed complaints with the FTC involving COVID-19 related scams. The amount lost has totaled almost $39 million.
Some of the recent scams involve victims receiving a text message purportedly from the IRS informing them that they must provide personal details to receive the recent stimulus check. Another scam involves robocalls which inform the target that they are entitled to a refund if they provide credit card information. Still other scams focus on the sale of bogus products, like copper hand sanitizer, which has no useful purpose but promises to protect against the coronavirus.
Fraud is an international problem, with some scammers targeting U.S. citizens and those abroad. One estimate out of the United Kingdom is that around $5.6 million has been stolen from over 2,000 individuals.
Seniors are particularly vulnerable during this time because the COVID-19 affects them more. Based on data from the Centers for Disease Control and Prevention, over 80% of those who die from the virus are 65 or older. Some recent scams targeting seniors involve the sale of life insurance which is either too expensive or of no benefit to those over age 65. Many seniors are also locked up at home and therefore more prone to answer the phone or open a suspicious email.
Government Response is Necessary
Last year, the Department of Justice charged over 225 people with fraudulent schemes that targeted people age 60 and older. Over 2 million people were victims and lost more than $750 million. We are encouraged that the federal government is taking scams seriously, especially during this difficult time. Scams not only deprive our seniors of necessary income, but they also rob heirs of an inheritance.
Unfortunately, the government needs to do more than simply beef up its websites with red alerts about the latest scams. We encourage both the state and federal governments to proactively track down scammers and bust up their rackets.
Contact Us for Help
If you or a loved one needs legal assistance during this difficult time, we can help. Millhorn Elder Law Planning Group has deep experience in all facets of elder law, including helping people recoup money lost in a scam. Contact our estate planning attorneys today at 800-743-9732 to schedule a free consultation.
Resource:
foxnews.com/politics/klobuchar-moran-introduce-bill-to-protect-senior-citizens-from-scams-fraud-amid-coronavirus
cnbc.com/2020/05/25/americans-have-lost-39-million-dollars-to-coronavirus-scams-how-to-avoid-them.html
forbes.com/sites/soorajshah/2020/05/31/fraudsters-exploit-covid-19-to-scam-56m-from-victims/#1fe273491506