Protect Yourself From Common Financial Scams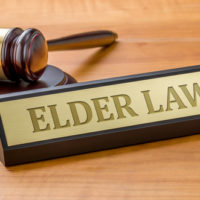 Older Americans are ripe targets for all kinds of financial scams. Many have no spouse or adult children living with them, and they might be worried about falling sick and growing old. As a result, savvy scam artists prey on America's seniors, hoping to hoodwink them into handing over their money. To protect yourself, be on the lookout for the following financial scams.
Common Scams
According to the National Council on Aging, scams targeting seniors are increasing. Scammers reason that seniors will not report the scams, so they are considered "low risk" targets. Some of the more common scams include:
Strangers attending a funeral and telling grieving family members that the deceased owed them money.
Funeral homes insisting that a cremation must be done in an elaborate and expensive casket.
Con artists calling and telling you that your child or other relative has been injured. You then send money to the con artist.
Fake charities calling up and soliciting funds.
Emails from a scammer pretending to be from the IRS. These emails get you to turn over personal information, such as your Social Security Number and/or bank information.
These are only some of the more common scams. At base, all financial scams are the same: someone has lied to you in order to get money.
Report Fraud and Other Scams
You can protect fellow seniors by reporting all suspected scams to the authorities so that they can investigate. It's okay if you are not 100% sure something is a scam. It is enough to have a strong suspicion that it is. Let the authorities figure out what is legitimate and what is not.
One reason seniors do not report scams is that they are embarrassed someone has taken advantage of them. They might worry that their children will think they are becoming senile. However, anyone can become the victim of a scam—even a young person—so there is no reason to be embarrassed. Pick up the phone and call the local police to report any fraud.
If you believe someone has gained access to your bank or credit cards, you should call those companies as well. Feel free to ask a relative or even an adult acquaintance to help you if you need assistance.
Protecting Yourself
 There are many strategies that can help you avoid falling victim to a financial scam. Consider the following:
Never buy from anyone who contacts you unannounced. Instead, only buy from people you contact.
Never give personal information over the phone unless you made the call. Personal information includes date of birth, Social Security Number, Medicare information, or banking information.
Get information in writing. It is very easy to become confused when listening to someone ramble over the telephone or in person. Insist on getting terms of any transaction in writing so you can review them with someone you trust, like a child or lawyer.
Sign up for the Do Not Call list so you won't receive unwanted solicitations.
By following these helpful tips, you can retain your peace of mind and prevent yourself from becoming the victim of a scam.
Legal Help is Available
If you or a loved one has fallen victim to a scam, you should talk with an elder law attorney immediately. At the Millhorn Elder Law Planning Group in the Villages, our lawyers can help you identify your options. We can also discuss estate planning tools, like a financial power of attorney, that can protect your finances going forward.
Resource:
ncoa.org/economic-security/money-management/scams-security/top-10-scams-targeting-seniors/