Protecting against Medical Identity Theft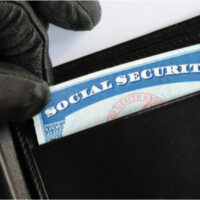 When people talk about identity theft, they often mention how thieves steal a person's Social Security Number to open a credit card or obtain a personal loan. However, medical identity theft is also a serious problem.
At Millhorn Elder Law Planning Group, our estate planning attorneys recommend that our neighbors here in The Villages zealously guard their Medicare and other health insurance information. Doing so will stop thieves in their tracks and make it easier for you to get the medical care that you need. Please contact one of our elder law lawyers in The Villages if you have a legal issue you need help with.
The Scope of Medical Identity Theft
Armed with your medical information, thieves can take many actions to enrich themselves. For example, they might bill Medicare for services that you never received, or they could obtain prescription drugs which they then sell on the black market. You might be shocked to go get your prescription refilled only to be told that you recently filled it. This is a red flag that someone has stolen your information.
Medical identity theft is serious and widespread. In 2014, there were a reported 2.3 million instances of medical identity theft, but that number has increased dramatically in recent years. In 2019, the federal government reported 100% growth in a single year.
Red Flags
Victims are often completely unaware that they have been the victim of theft until a red flag pops up that gives them pause. According to AARP, you should be wary if you notice any of the following:
You receive bills for treatments you have never received
A debt collector contacts you about a medical debt you were unaware of
You reach your health insurer's benefit limit although you have rarely seen the doctor
Your pharmacist says your prescription has recently been filled
We recommend that people move quickly in the event they notice anything amiss. Report the fraud to the police and get a copy of the police report, which you can share with all medical providers as well as the national credit bureaus. You can also file a complaint with the Federal Trade Commission.
How to Prevent Theft
There are many steps people can take today to limit their exposure to medical identity theft. For example, Medicare recommends that you never share your Medicare Number or personal information with someone who contacts you without permission. Instead, you should only share your number with your doctor or an insurance agent who you contacted first.
You should also regularly shred medical records that you do not intend to keep. This includes bills and the labels on prescription drug bottles. Thieves can go through your trash to find information, so simply throwing stuff away is insufficient. Rip off labels from bottles and put everything through a shredder or cut it up into little pieces with scissors.
If you lose your health insurance card, quickly contact your insurer. They need to know that it is missing.
Contact an Elder Law Attorney in The Villages Today
Thieves constantly invent new methods of stealing people's identities, but victims can still protect themselves. If you have a question, call the Millhorn Elder Law Planning Group today to speak with an attorney.
Resource:
aarp.org/money/scams-fraud/info-2019/medical-identity-theft/
medicare.gov/forms-help-resources/identity-theft-protect-yourself
consumerreports.org/medical-identity-theft/medical-identity-theft/