Protecting Vulnerable Villages Residents From The Omicron Variant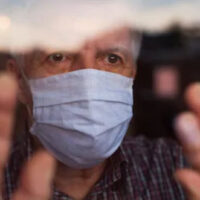 The Omicron variant has cast a dark shadow on the 2021 holiday season and is forecasted to continue to impact communities throughout the United States and abroad in 2022. While the World Health Organization is not quite sure of the severity of the variant, elderly people and people with comorbidities remain vulnerable and susceptible to contracting the disease. The CDC continues to recommend that all eligible adults obtain the booster shot to enhance their immunity. How can caregivers protect vulnerable loved ones?
Help Loved Ones with Health Needs
One of the ways that we can best protect loved ones over the age of 70 is to make sure that they are getting routine care for chronic diseases, checkups, and vaccines as needed. The elderly have been eligible for all vaccines for several months now. The Virus has had a disparate effect on residents of long term care homes. Conservative estimates indicate that thousands of nursing home residents passed away from the Delta variant in August. Our responsibility to loved ones and older parents is to continue to ensure they receive the care that they need. This might mean scheduling appointments, obtaining a home health care nurse and staying in constant contact with your loved one. You may also need to obtain a healthcare power of attorney . Help your parents to schedule a booster or flu vaccine if they haven't already. Checking in with your loved one regularly can help you identify if something is wrong with their physical or cognitive health. Depression is a simultaneous pandemic given isolation amongst the elderly and the immunocompromised.
What About Nursing Homes?
Each nursing home sets their own policy about visitors. Florida, unlike other states, has relatively loose restrictions regarding masks and vaccination status. Nursing homes remain vulnerable due to close contact, and vaccination status of staff. Residents may also have comorbidities making it more likely for them to contract the disease. Proper hygiene and infection control is crucial to help the spread of the disease. If you suspect nursing home abuse, or you believe your loved one has contracted COVID, it is crucial that you take action. If you suspect neglect you may need to remove your loved one from the home before they sustain further physical or mental damage to their health. Nursing home neglect is a serious matter that is only compounded by isolation and vulnerability. Our attorneys at Millhorn Elder law can help you determine if at home health nursing is a better alternative.
Contact the Villages Attorneys at Millhorn Elder Law Group
Many of us may have assumed that COVID-19 was behind us. Unfortunately, that is not the case. If you need assistance obtaining a health care power of attorney for your elderly loved one, finding suitable living arrangements for them, or seeking a Medicaid waiver for at home health assistance, our estate planning lawyers at Millhorn Elder Law can assist you. Further, if you suspect elder abuse, our lawyers can help you immediately. Call today to schedule a free consultation.
Sources:
npr.org/2021/11/16/1056263582/floridas-health-care-providers-are-caught-between-federal-and-state-vaccine-rule
cdc.gov/coronavirus/2019-ncov/hcp/nursing-home-long-term-care.html