Should You Use An Attorney For Trust Administration?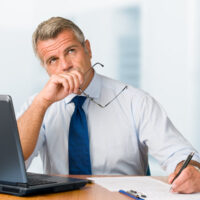 It takes much time and consideration when it comes to estate planning. You likely want to feel assured that what you want to happen with your wealth and assets will occur when you pass on and that the chances of litigation are minimized in the administration of your estate. If you have used a trust as one of the means to meet your estate planning objectives, then you will be able to name a trustee to administer it when you are no longer living to have a say. So, the right individual must be chosen who has a solid ethical core, is competent, and has the time to dedicate to the duties.
For a trustee, being named for such an important role can feel good and also feel like an honor that you were chosen. Executing the duties of the trustee position, though, is not something that requires little effort or thought. Quite the opposite. There are many responsibilities this role assumes, which is why the best decision may be to partner with an attorney for assistance.
In Florida, The Villages trust administration attorneys at Millhorn Elder Law Planning Group can take on the role of trust administration and help you throughout every step of the process. You, in return, can have peace of mind that things will be done appropriately and within the scope of the law. Most of all, you will know that you are doing your best for your loved one.
Benefits of Using an Attorney for Trust Administration
There is no requirement to use an attorney for trust administration. But there are many advantages to doing so. Consider the following:
Trust administration takes time and energy to faithfully complete all of the duties of a trustee. An attorney will know what is required and how to effectively fulfill these responsibilities.
Complete unbiased trust administration by a professional could be beneficial for communicating with beneficiaries and reducing conflict.
An attorney that knows how taxes are levied on an estate can minimize the potential that there may be tax implications down the road.
An attorney can understand legal language and be able to better interpret a trust most closely to the wishes of the individual who created it so that it is managed correctly.
An attorney will know how to properly manage finances.
An attorney will supply reliable trust administration services and duties done on time.
An attorney will understand the need for detailed record keeping.
Speak to a Florida Trust Administration Attorney Today
It is not mandatory that you work with an attorney to administer a trust in Florida, but doing so can take a lot off your plate and ensure that things are done correctly. From start to finish, administering a trust appropriately can not only be time-consuming, but it can also be highly stressful. With an attorney on your side, you will be able to manage all aspects of trust administration much better and more efficiently.
To learn more about how a Florida trust administration attorney at Millhorn Elder Law Planning Group can help you, please call today to schedule a free consultation at 800-743-9732.
Source:
flsenate.gov/Laws/Statutes/2005/Chapter737