Top Questions To Ask An In-Home Health Agency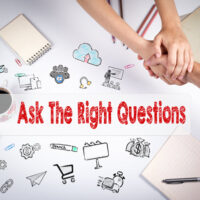 When an older loved one struggles to keep up with daily life and needs a little or a lot of help, you may think that stepping in and providing support will fill the void. While any help you can offer likely will make a difference, the breadth of responsibilities regularly that your loved one requires could begin to overwhelm you reasonably quickly. To remedy the problem, you decide to connect with a professional in-home healthcare provider.
Taking care of another person is not an easy task. As our loved ones get older, there is a good possibility that they will need extra help and support with daily life and activities. An in-home caregiver's help can provide a tremendous service that keeps your loved one happy and functional while also reducing the immense weight of such a responsibility on your shoulders.
Thinking about hiring a professional in-home healthcare provider may sound like a good idea, but you may also be wondering how you could pay for such a service. Your loved one may be eligible to receive government benefits that can help with the costs. For more information on long-term care and Medicaid planning, The Villages, Florida, long-term care planning attorneys at Millhorn Elder Law Planning Group offers guidance and support.
Choosing the Right Questions to Ask an In-Home Health Agency
Choosing the most appropriate in-home healthcare professional means taking the time to do your research, and interviewing the in-home health agency you select is essential. The following list includes the most pertinent questions to address when you talk on the phone or meet in person.
How long has your business been operating?
What types of activities and engagement does your agency have with the local community?
Do you have Medicare/Medication certification?
Can your agency provide a rating from the Centers for Medicare and Medicaid Services?
Is your agency on a regular inspection schedule by an impartial and external organization?
What methods are used to find staff and train them? Are background checks done?
How does the agency rate and track patient and family satisfaction with caregivers and services?
Does your agency offer a Patient Bill of Rights?
What references does the agency provide prospective patients?
What type of certifications do caregivers have?
Does the agency offer caregivers with specialized services like language skills or experience with diverse populations such as those with Alzheimer's Disease?
What is the schedule for employees to continue with training and ongoing education?
What happens if a caregiver is unable to come to a patient's home? What are the backup options available and what is that process?
Does the agency offer licensed and certified nurses as caregivers?
How does the agency ensure patient privacy?
How does the agency handle patient complaints?
Speak to A Long-Term Care Planning Attorney Today
Getting older can make living completely independently impossible. When assistance is necessary, government benefits may help ease the burden of the costs. For more information on long-term care planning, Medicaid planning, and other elder law issues, please call the Florida elder law attorneys at Millhorn Elder Law Planning Group for all such legal needs. Call today to schedule a free consultation at 800-743-9732.