Updating An Estate Plan After A Degenerative Brain Disease Diagnosis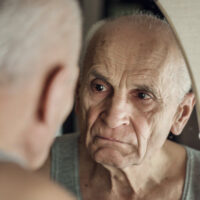 If you have not yet put together your estate plan or if you have one, it is always a good idea to check in on it every couple of years or as there are major life changes to see if adjustments should be made. Things like marriage, the addition of children, or coming into a significant amount of wealth are all good reasons not to delay putting together an estate plan or updating one currently in existence. Disease diagnosis is another time to think about working on your estate plan.
If you or your spouse were diagnosed with a degenerative brain disease like Alzheimer's, for example, then it is critical that before the disease becomes debilitating, you address your estate plan. It is essential that you protect your future and that of your family. Failure to act could put your life's work, all of your assets, and your family's prospects at risk. For more information on estate planning in Florida, The Villages estate planning attorneys at Millhorn Elder Law Planning Group are here for you and ready to offer you assistance with all of your estate planning needs.
What Estate Planning Tools Are Important When Diagnosed with a Progressively Debilitating Condition?
You have worked all of your life to amass the wealth and assets that you have and you likely want it all to go to your loved ones in a certain way. Your estate plan can address your wishes and ensure that what you wanted transpires after your passing. Creating or updating an estate plan when you are in good health is the best time to do it. If you have currently been diagnosed with a degenerative brain disease, then acting before it becomes incapacitating is a must.
The following estate planning tools should be considered after such a prognosis:
Health Care Power of Attorney to name another individual who will communicate with healthcare professionals and make healthcare decisions on your behalf.
Do Not Resuscitate Order will instruct a medical professional that should your heart stop beating or if you can no longer voluntarily breathe, they will not work to administer CPR to help you.
Living Will will dictate what you want to happen with end-of-life medical care or what to do if you require emergency care but are unable to make decisions for yourself.
Last Will and Testament to detail exactly how you want your wealth and assets distributed.
Revocable Trust is a trust that will name a trustee with the ability to make financial decisions and pay bills while you are alive but are unable to complete these tasks yourself. The terms of the trust can always be modified.
Durable Power of Attorney for Finances appointing a person to make decisions and take actions with regard to your personal finances.
Special Needs Trust helps you use your assets to care for your loved one without jeopardizing government benefits they may be receiving.
Speak to a Florida Estate Planning Attorney Today
It can be heartbreaking when you get the diagnosis that you have a degenerative brain disease. But while you are of sound mind you can take action to preserve your legacy and take care of your loved ones too. For more information on what is necessary for your estate plan after such a prognosis, please call the Florida estate planning lawyers at Millhorn Elder Law Planning Group to schedule a free consultation at 800-743-9732.
Source:
mayoclinic.org/diseases-conditions/alzheimers-disease/symptoms-causes/syc-20350447