5 Mistakes to Avoid with a Trust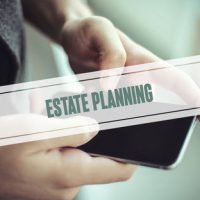 Trusts are a popular estate planning tool, as they provide flexibility and more options than a standard will. For example, some trusts can reduce estate taxes, while others can make it possible for your beneficiaries to continue to receive government benefits.
Creating a trust is not a "one size fits all" process, which is why we do not encourage people to use online programs. Instead, meet with one of our estate planning lawyers in the Villages to create the right trust for your needs.
Avoid Choosing the Wrong Trustee
The trustee will manage the trust assets, so he or she has enormous power. You might automatically assume that a family member would make the best trustee, but this is not always the case. Family members might not know when to get financial help, especially when assets are complicated.
If you created a living trust, then you might serve as the trustee, which is fairly common. However, you will still need to choose a successor trustee to take over when you die. You should choose a successor trustee with just as much care.
Speak with your attorney. Sometimes, a lawyer is the best trustee, whereas other trusts benefit from a bank or other financial institution acting in this capacity. The key to choosing the right trustee is to check the assets in the trust. If they are unusual—such as art works or jewelry—then you might need someone with experience dealing with those assets.
Don't Forget about the Trust
A trust typically needs to be regularly updated, so don't put it in a drawer and forget about it. Many people need to update a trust because they have obtained more property, had children, or revised their goals. We recommend scheduling regular meetings with an attorney to review all estate planning documents to see if changes must be made.
CNBC recommends creating a pour over will, which should capture any assets that you have not included in the trust and "pour them" into it on your death. We can discuss whether this is the best step for you.
Avoid Giving Young Adults Total Control of Money
One of the great advantages of using a trust is that you can place limits on the amount of money that young beneficiaries receive. It is no secret that most of us become more financially responsible as we age. Carefully review how fiscally prudent your beneficiaries are. If they are spendthrifts, then you should choose an appropriate trust to limit their ability to blow their inheritance.
Don't Forget to Fund the Trust
You can have the best trust document in the world with an experienced trustee, but you still need to fund the trust with assets. Many people who draft their own trusts neglect this step. Funding the trust might require retitling assets so that the trust is the owner of record.
Schedule Your Free Consultation
Estate planning should be an orderly, considered process. The team at Millhorn Elder Law Planning Group has helped many residents in The Villages choose the right trust for their needs. Please contact our law firm today.
Resource:
cnbc.com/2014/10/22/trust-bust-steer-clear-of-the-8-biggest-estate-planning-mistakes.html