Watch Out for Romance Scams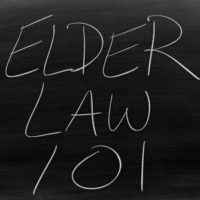 Many seniors today are looking for love. Whether they are divorced or recently widowed, they are now ready to get back out there and meet someone. Helpfully, the Internet has made it possible for people to connect, so seniors are no longer limited to only meeting those people who live in their immediate surroundings.
Unfortunately, fraudsters are aware that more seniors are seeking romance, and they know that this is a fertile area for bilking unsuspecting people of money. Studies show that seniors are less able to identify scams than younger people, and their power steadily decreases as they age. If you are senior interested in online, there are some tips you should follow so you protect yourself.
Be Skeptical of Someone who Seems Perfect
You probably didn't meet someone who was a perfect match when you were young, so why would you meet someone who seems perfect now? The reality is that scammers are very good at getting people to divulge what they want and then giving them exactly that. However, this person who seems too good to be true is probably that—he or she isn't real.
Everyone has flaws, and it's okay that someone might not quickly respond to a phone call or email. In fact, these may be signs that the person is genuine. If the person on the other end is very eager to get into something serious right off the bat, then be wary.
Don't Give Out Personal Financial Information or Money
After gaining your trust, a scammer might then divulge that they have financial issues. For example, a woman could claim that she's trying to get custody of her children back from an abusive ex-husband, but she needs a few thousand dollars to pay for a lawyer. Or a man might claim he needs surgery but lacks the funds.
Always be on the lookout for any request for money. It's unusual for people who have just begun to like each other to quickly reveal financial difficulties. If they do, then the odds are high they are going to scam you out of money.
If you meet someone in real life and they have financial difficulties, ask them for more information and try to get them help. For example, a senior might qualify for government assistance programs to help with food or utilities. This is preferable to giving them money, since they could disappear soon after you write a check.
Meet the Person in Public
Many scammers actually pretend to be someone of the opposite sex. So a woman will pretend to be a man online to scam women out of money. If you meet someone online and like them, try to meet with them in person at the first realistic opportunity. If the person has excuses for why they can't meet, move on to someone else.
Protecting Seniors in The Villages
If you or a senior you care about has a legal issue, we can help. Millhorn Elder Law Planning Group is a premier law firm serving The Villages, and we are open to taking on new clients. For help with your senior legal needs, please contact us today, 800-743-9732.
Resource:
cbsnews.com/news/online-dating-scams-target-older-americans-finances/
https://www.millhorn.com/protecting-seniors-from-identity-theft/